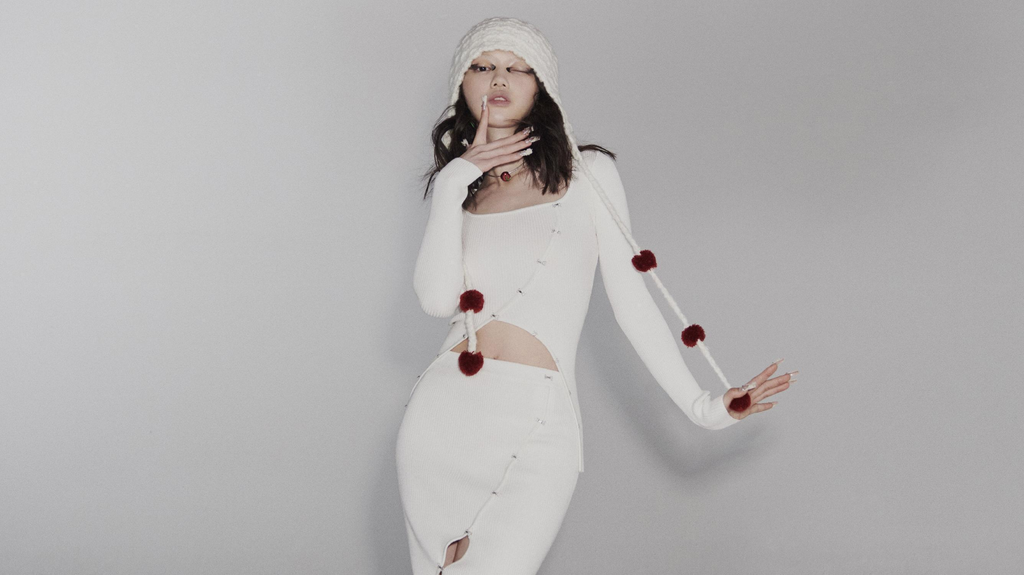 EMOTIONAL WORLD was co-founded by Log and Young in Tokyo, Japan in 2019. through an in-depth exploration of traditional crafts and fabrics with historical significance,the brand replays on the iconic reproduction ( remade ) craftsmanship to share the vitality of traditional crafts, traditional apparel culture and history to the young audiences in a new and avant- garde way. Since 2020, EMOTIONAL WORLD has been committed to penetrating cultural blending into design creation through diverse product lines, giving voice to today's social phenomena and paying tribute to enduring cultures.EMOTIONAL WORLD follows the brand concept of OLD&NEW, which is continuing the vitality of the "OLD"culture while telling the story behind it with the "NEW" design. Through a modern aesthetic approach, the brand blends the splendid yet fading culture and spirit with distinctive and rare fabrics and craftsmanship. Each product has a unique and enduring texture and conveys the charm of traditional craftsmanship to people vividly.
_________________________________________________________________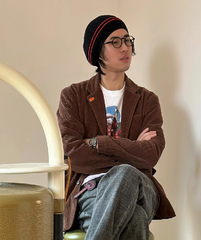 Log, as one of the founders of Emotional World.
He studied at UAL and was majoring in Fashion Merchandising, joined NOTOX, a Japanese's fashion selection shop in Beijing. During his time in Tokyo working as a buyer, he learned Boro, a traditional technique of fabric natural dyeing . Influenced by his mother's work in men's haute couture brand, and also learnt from the strong music atmosphere of the family. In 2017, the idea of ​​"Design originates from music" was born, Later in 2019, Emotional World is founded in Tokyo. Adhering to the concept of OLD & NEW, the brand combines the elements of different eras and multi-facet of cultural influence.
Log is responsible for the creative, visual and product design of the brand.
        --------------------------------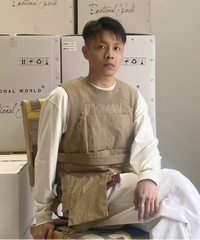 Young, as one of the founders of Emotional World.
Initiated by his strong interest in traditional folks craftsmanship such as Chinese patches and embroidery, Young was then determined to learn Sashiko, and it has led him to further explore handicraft culture of various countries. During his study in the UK, was deeply influenced by traditional European artisan culture. After graduation, he was then participated in the work of his first clothing brand in his career and opened his own factory. At the same time, the factory also provides design and production for other brands and enterprises. In 2019, he founded EMOTIONAL WORLD with Log. Adhering to the idea that fashion design is the fusion of creativity and craftsmanship, he aims to support the implementation of brand concepts and creativity with solid craftsmanship.
Young is responsible for the management of the brand, Including production, research & development.
 _________________________________________________________________