2021AW EMOTIONAL WOLRD "TIMELINE"
EMOTIONAL WORLD "TIMELINE" series are the classic series of the brand which highlights the brand craftsmanship. This series use the brand's iconic remade craftsmanship and regain the BORO craftsmanship through multi-person embroidery sewing, and inherits this traditional crafts culture in a new and avant-garde way. Relying on the manual destruction and fraying process, the natural wear and tear of the fabric has the ability to achieve a stunning harmonious visual effect.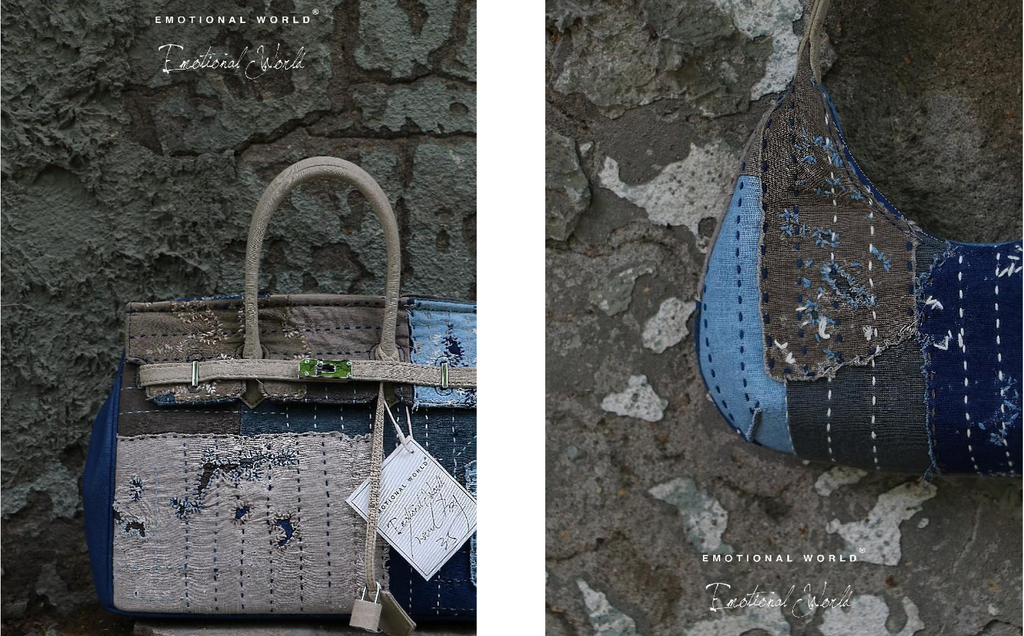 EMOTIONAL WORLD "TIMELINE" series hopes to convey the charm of "time precipitation" to people,also hopes to pass this simple and authentic way of life to the modern public and expand the influence and significance of traditional craft culture.